Create beautiful Tailwind templates with Shuffle
Start creating Tailwind templates
Speed up your daily work with Shuffle editor. Become productive and unstoppable when it comes to creating a Tailwind template. We prepared everything you need to make beautiful templates: perfectly designed components that look great on different devices and a tool that is easy to use. You can drag and drop elements and see the effect immediately!
Bendis Shuffle for Tailwind CSS
Use template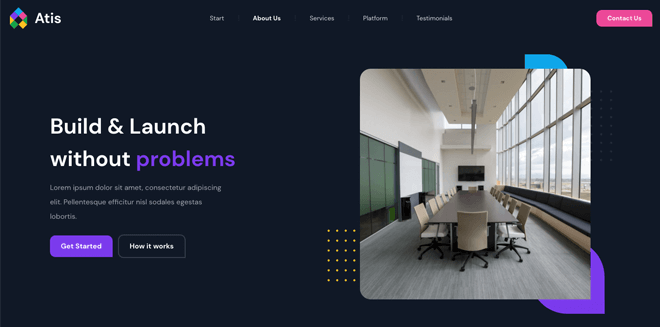 Atis Shuffle for Tailwind CSS
Use template
We give you a tool that allows you to build Tailwind templates in minutes and left you time for new features and brilliant ideas that you never have time to try.
If you value your individual style, don't worry! There are a lot of configuration options that allow you to customize your template! Shift and move them, change colors, fonts, and details. You have a free hand in making a Tailwind template, just like you want to! You can choose from hundreds of UI components grouped into categories (navigations, headers, etc.).
Select your favorite Tailwind theme

You can choose from different themes to modify the basics and create something unique!

Customize Tailwind CSS style
© 2021 Shuffle. All rights reserved.