Create a store ready to sell with Bootstrap E-commerce Template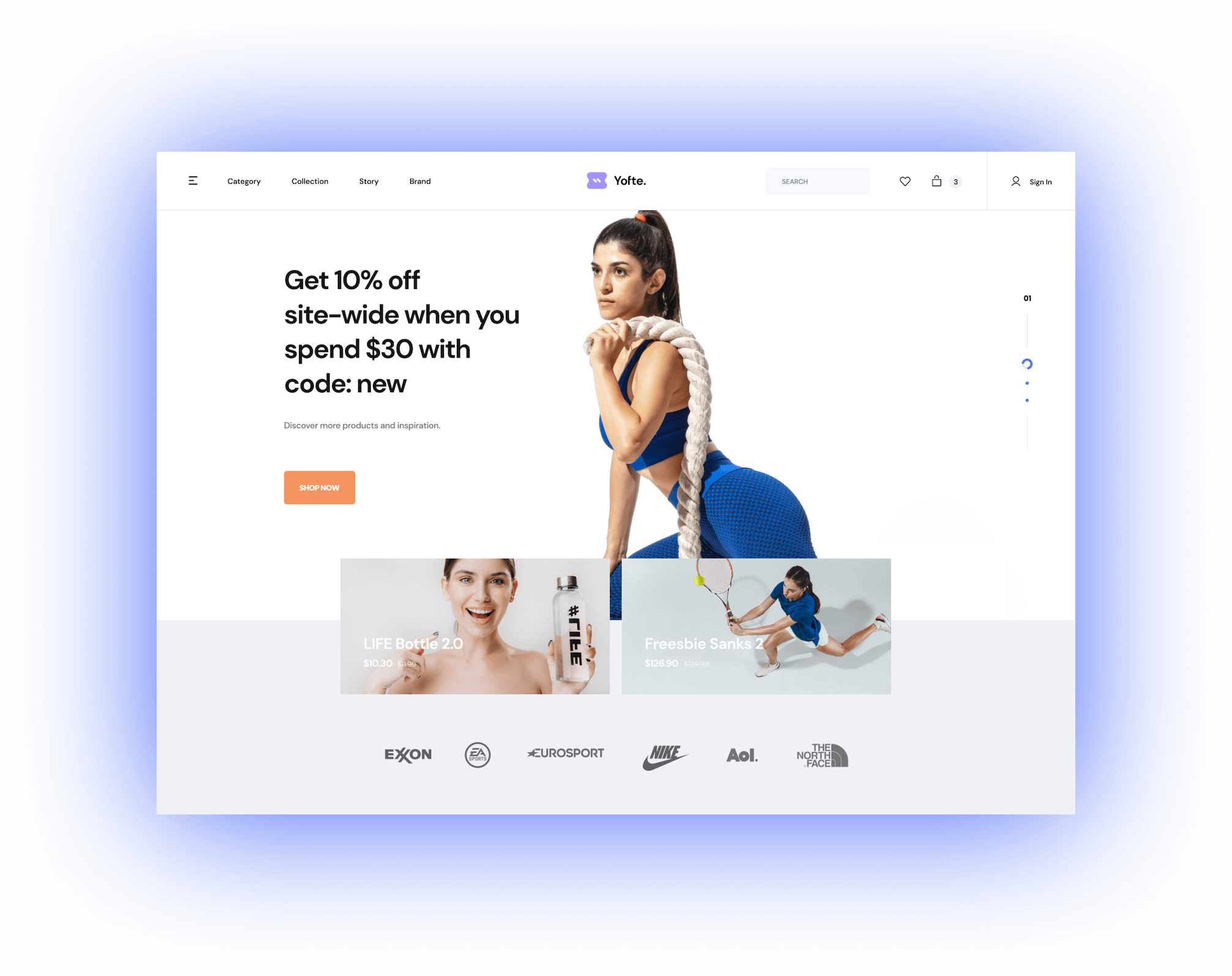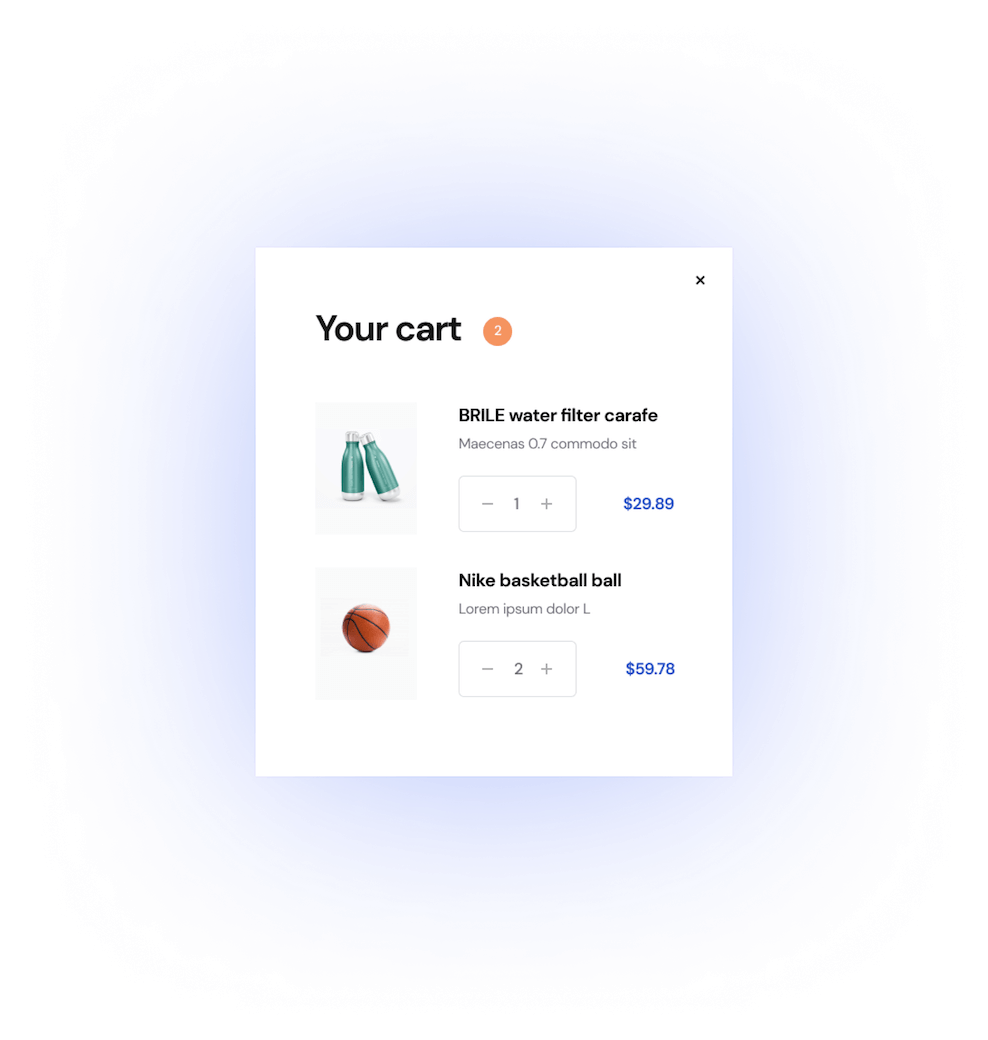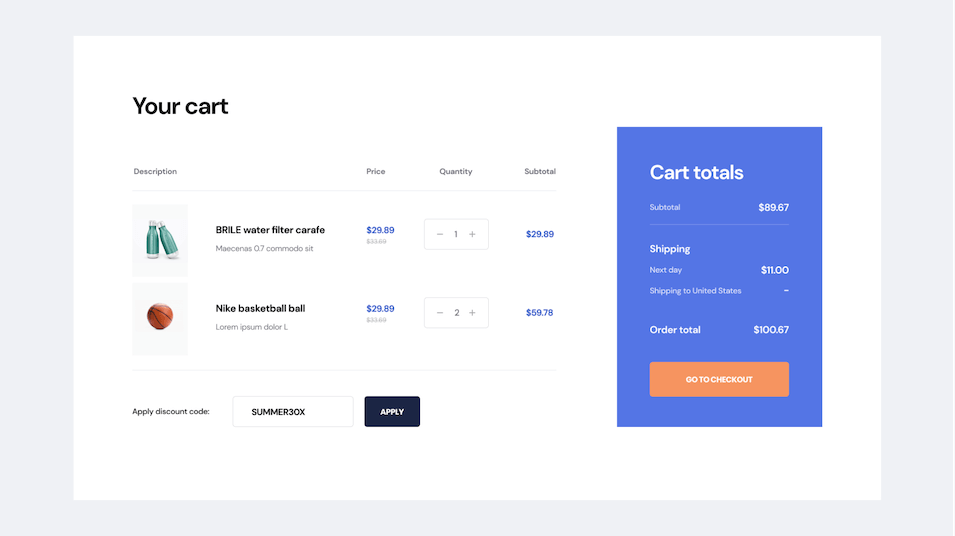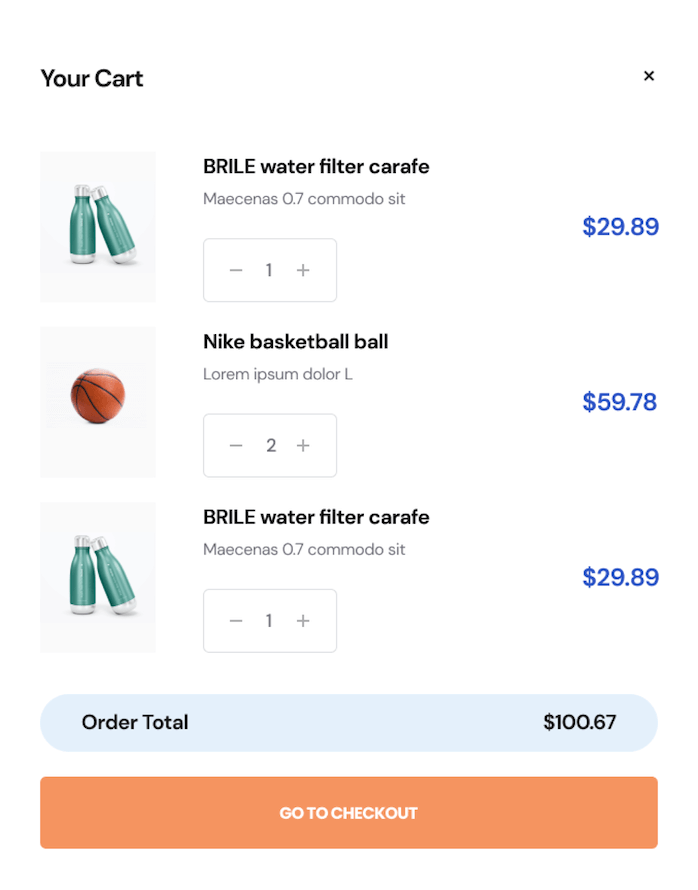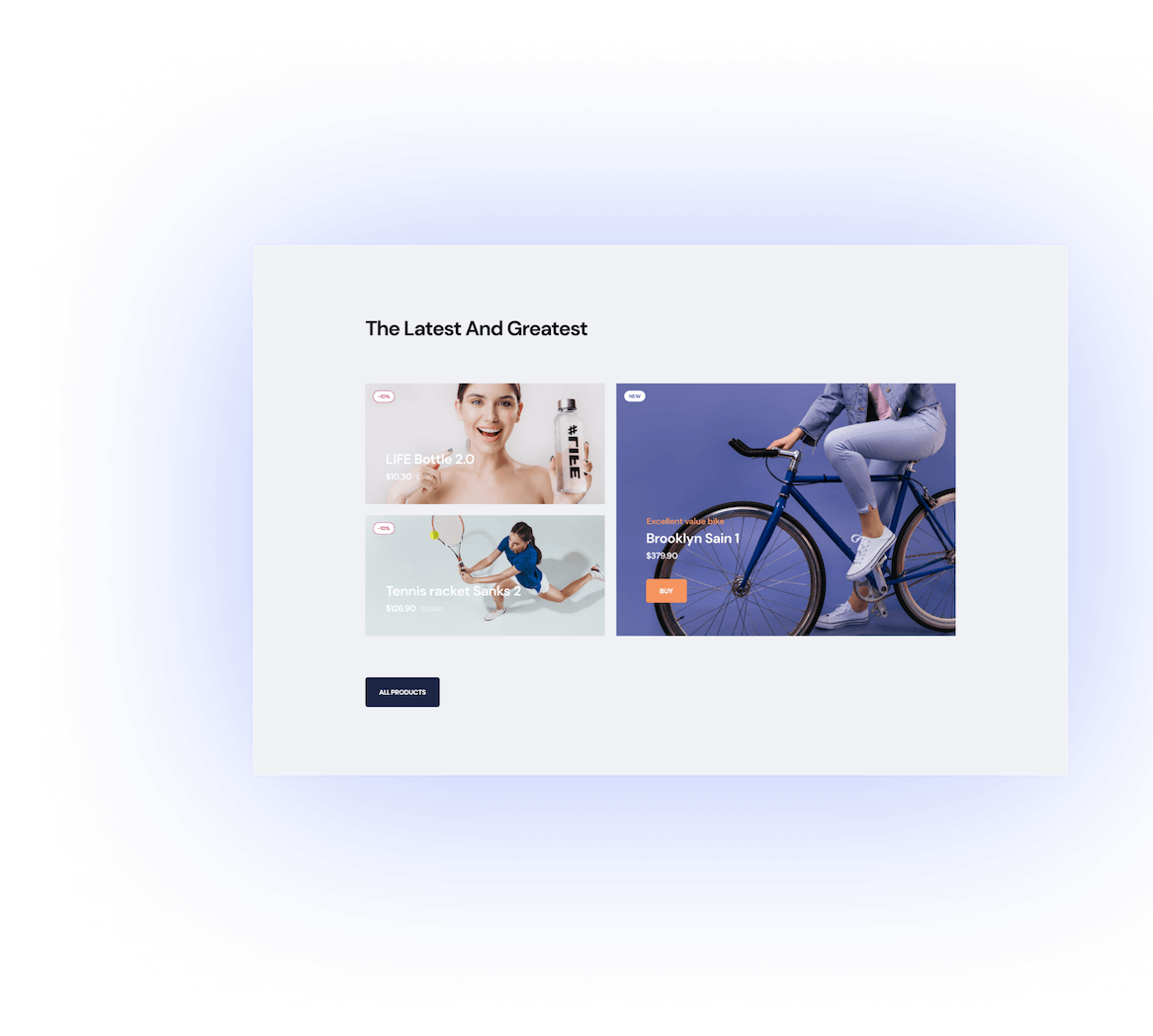 Create and edit templates in minutes with
Bootstrap 5

drag and drop editor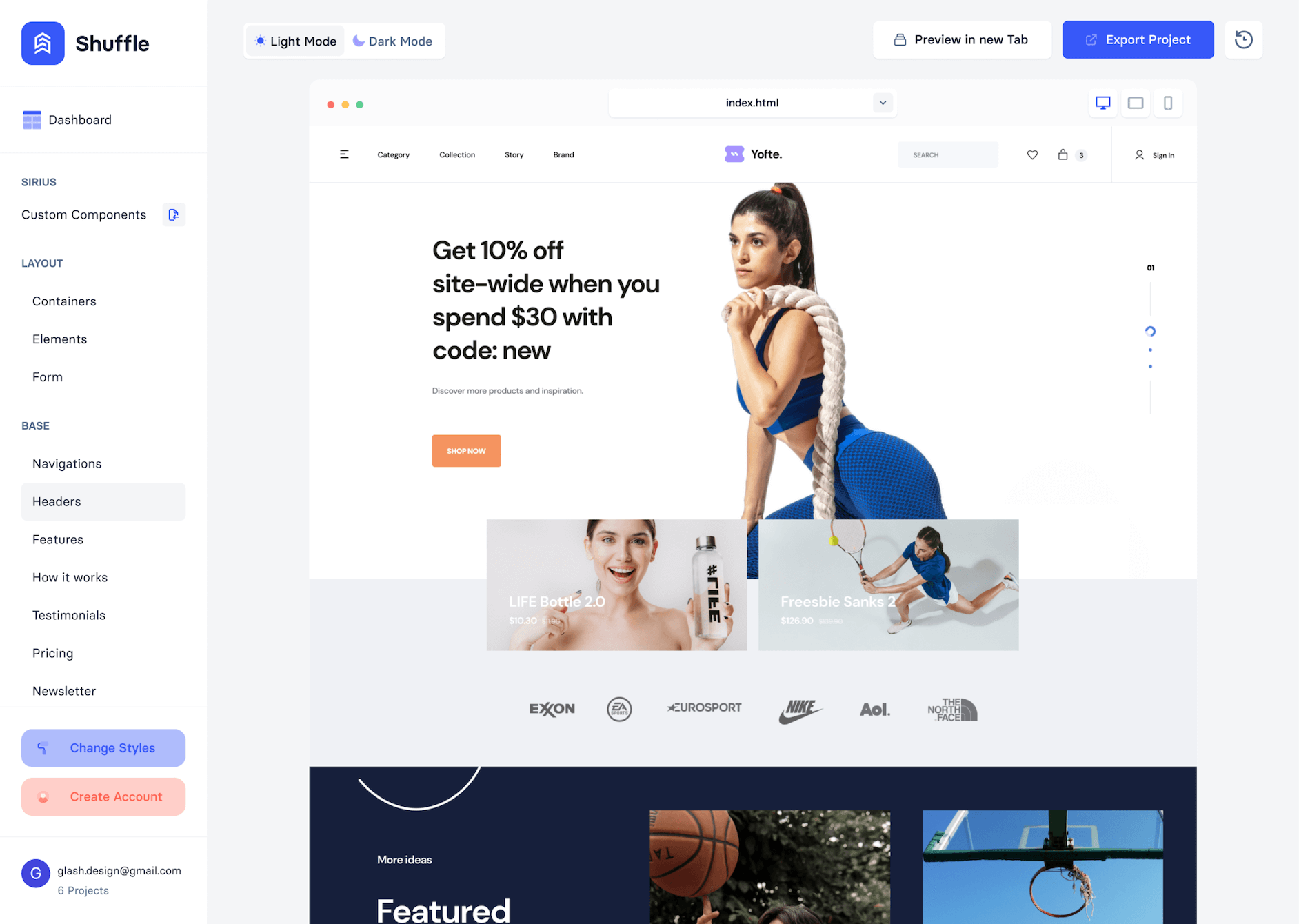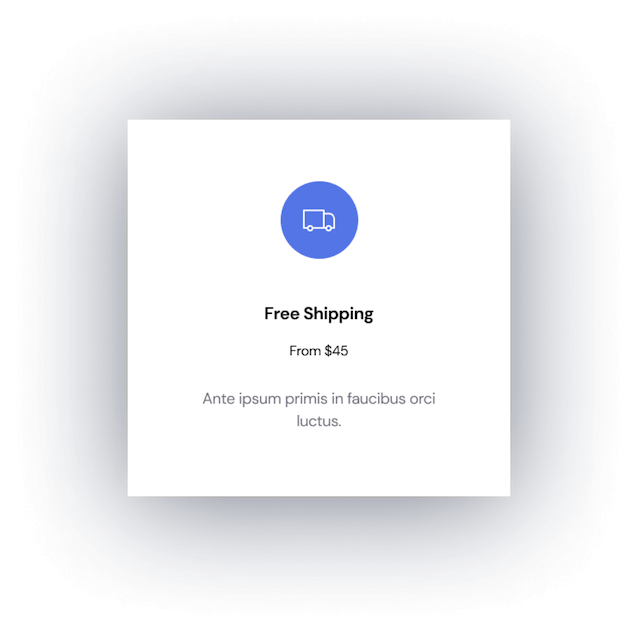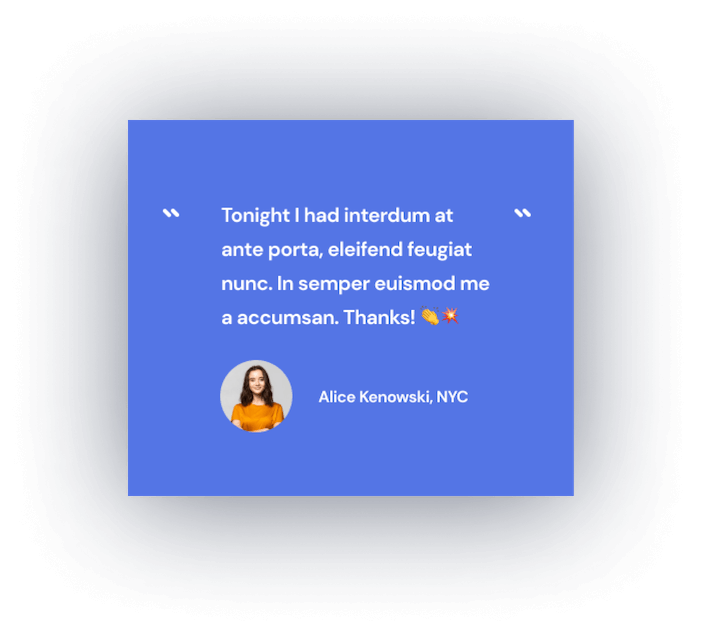 E-commerce
Components
Carefully created according to the latest UI trends.
Bootstrap 5
compatible
You also get a version for Tailwind CSS and Bulma for one price.
Fully
Responsive
Designed to be used on multiple devices.
Export to
Clean Source Code
Lay out components in visual editor, then export code.
Modern & Colorful
Designs
Modern components will delight your audience.
Easy
to customize
Adjust text and graphics in the editor in no time.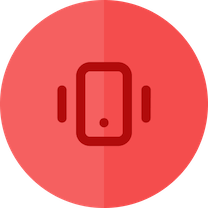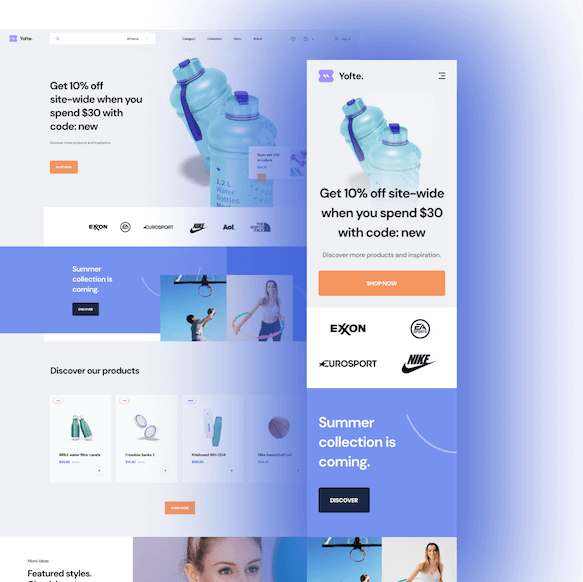 Responsive and flexible components
With Yofte for Bootstrap you will build a store that will work fast on any device. The device view change mode will allow you to easily check the appearance of components and make updates to them.
What is included in Bootstrap E-commerce Template?
A wide selection✨

of components and variations will allow you to build perfect layout of your store 🔥
116
E-commerce Components
5
Versions of each Component
But that's not all!
You also get access to 45+ UI libraries and all versions of the editor.
Pstls.
Open in Editor
Bootstrap gets some pastel love from us. The library dips into soft, balanced colors, allowing you to vary the pages you create.
Framework
Artemis Dashboard
Open in Editor
Everyone knows how important it is in business to control metrics and respond to changes. That's why Artemis is designed to present key content easily.
Framework
The easiest way to create
beautiful

templates
Frequently Asked Questions about Bootstrap E-commerce
What is an editor for Bootstrap 5?
Shuffle for Bootstrap is a convenient visual drag and drop editor that lets you build a template from pre-made UI components. There are over 1200 of them available for Bootstrap in the editor, and you get more at no extra cost every month.
What do I get as part of my purchase of Yofte Bootstrap E‑commerce template?
As part of your purchase you get access to the entire Shuffle editor resources. This consists of over 45+ UI libraries in four popular frameworks at this point: Bootstrap, Tailwind, Bulma and Material-UI. You get access to all of them in one simple subscription. We plan to add new libraries every month at no extra charge.
Does the Bootstrap E-commerce template have any restrictions on changes?
Yofte Bootstrap UI library allows you to create your site both in the editor and in your favorite environment. In both modes, you will have no problem customizing the template to suit your needs. The editor is only there to streamline and speed up your work, not to create limitations. After selecting components, you can immediately export all their code, just as if you were using a typical template.
Can I use images and graphics included in Yofte Bootstrap for E-commerce?
Yes, although we recommend swapping out images to give your store a unique look. We use openly licensed images and graphics in the creation of our templates.
What is the license of the Bootstrap 5 E-commerce template?
At Shuffle, we understand that you will be creating products for your customers using our editor and components. What you cannot do is create a new editor or component library that you will sell on or share for free. Check out our license here.